Mobile Development.
We develop innovative, user-centric mobile apps based on React Native technology.
Advantages of React Native for business
Check out the benefits of using React Native technology when developing mobile applications.
Cost minimization
One code base for 2 platforms: iOS and Android. You only need one development team for creating a cross-platform application.
Shorter lead time
Native development of two platforms at the same time not only reduces costs, but also shortens the time of implementation and deployment of applications to stores.
Excellent performance
React Native to guarantee high performance on all mobile devices, regardless of the operating system.
Seamless expansion
When a mobile app is expanded with new functionality, it takes less time to roll out updates to the Google Play and App Stores.
User orientation
With no interface design restrictions and a guarantee of high performance, future users will love your mobile app.
Huge community
React Native is one of the leading mobile app development technologies that brings together and attracts developers from all over the world.
Portfolio
Featured projects.
Feedback
What our customers are saying
about working with us?
"Cooperation with CodeAgency.pl is a very positive experience. The company has a professional approach to the commissioned project. Implementation of the application at a very high level: aesthetically pleasing, intuitive and transparent."
"I recommend the company CodeAgency.pl ! Cooperation with the company hassle-free, masters in their craft! I 100% recommend to any person , who is looking for a company to create and operate an application!"
ABOUT CODEAGENCY
Why should you trust us?
You rely on our knowledge and experience
We match proven technology solutions to the needs of your project. We develop software tailored to stand up to the challenge.
You save time and money
We develop mobile and web apps comprehensively. You don't need to hire anyone else. One team to provide you a smooth path from idea to implementation.
You keep an eye on the progress of the project
You receive constant updates on the progress of your project. We take care of your peace of mind by providing top-notch service.
We are there for you whenever you need us
Our experts are product designers, managers, business analysts and programmers who successfully support your business.
Free estimate
Design a world-class
mobile app with us!
Contact us and get a free
quotation for your project.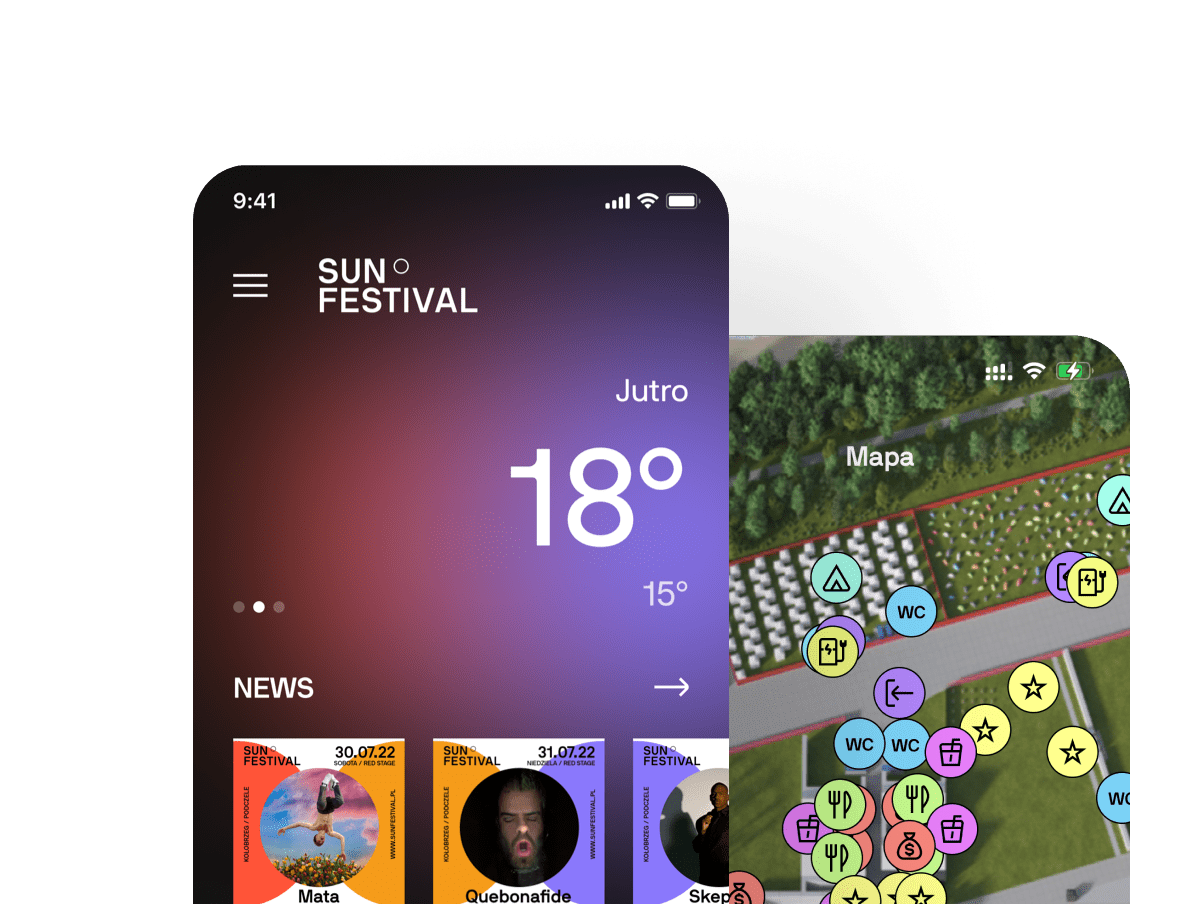 Get help
Frequently Asked Questions.
We sign the NDA agreement at the client's request before or during cooperation.
Everything is regulated by the contract, which we sign at the beginning of cooperation. You own the intellectual property rights of the entire application for life.
All the applications we develop come with a one-year warranty, during which the development team ensures the stability of the entire infrastructure. After the 12-month period, the warranty can be extended.
We start each project by conducting a product workshop to get to know your vision – establishing your goals, needs and strategy. After the interview, our team's experts analyze the collected information to propose the best solutions for your business and future app users.
We do not delegate work or share any information regarding your project with other companies. All applications are made by our team from A to Z.